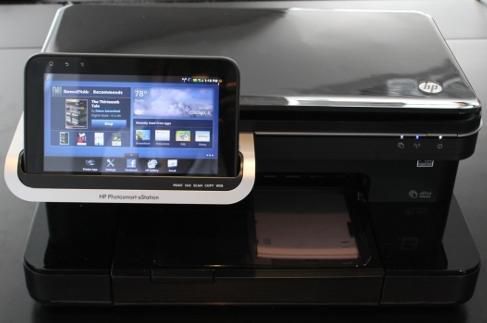 In this tutorial we are going to show how we can print files from our tablet to a printer wireless connected to a network through the PrintBot application. With this application we can print almost any document, image, pdf, files doc, etc.
The first thing we have to do is download the application of the Play Store install it on our tablet.
Wireless Printer Setup Guide
Once downloaded and installed, you will have created us an icon in the application menu. If we pressed upon him, the program will open and we can see the printer Network Setup page.
Configuration
First thing we should do is to set the printer to which you want to connect, so we pressed on paragraph "Network connection" and wait for the program to perform a check of all printers connected to the network. We must ensure that we have the wifi turned on and connected to our network printer until you find it and locate.
Once click on "Network connection" window will appear to us to configure the search. In it we must establish the "Protocol" section in car, so look for printers on all of the available protocols, and then press on "Scan" for to begin the search for printers.
When the process is complete, in the section "Printer" you should see us listed our printer. If you have multiple printers on network, you will have to select you want to use with our tablet, and then press on "OK". With this we already have detected our printer.
Then we must specify the driver corresponding to our printer in the "Printer" section. So we pressed on that paragraph and a window where you can select the make and model of our printer will appear.
As we can see, many brands and models, according to the developer, are more than 2800 different models.
We seek to brand and according to our printer model, and click on OK. We must then observe that our printer appears in the specified "Printer" section.
In the section "Default Page Size" can determine the size of the daughter to print, by default in our case A4, which is the size that our printer prints, but also we can select A3, A5, letter, etc. To verify that the connection is established and printer working us, there is more to press about "Print test page" to send a printer proof sheet, and this to print it.
If you want to print documents, we must send it to PrintBot as if it were a file that we would like to send by Bluetooth. To do this we must go to our file browser, whether it IS Explorer, Astro or Root Explorer (in our case) and find the file that you want to print. Then we pressed and let down to bring us the menu and select the option send.
We chose to send to PrintBot and the menu will appear to us to choose our printer and paper size. Then click on "print" and already the printer begins to print the document.
Source: iwirelessprinter.com